What is Bluegrass Pugfest?
Bluegrass Pugfest is a celebration of the Pug and social event for humans, Pugs, and non-Pug family members held on an annual basis to benefit Pug rescue organizations around the country. Attendees can browse over 50,000 square feet of vendors, silent auctions, rescue booths, and Pug competitions (costume, races, custard eating, talent, King/Queen, and more).
For those who came to love Milwaukee Pugfest, this event will be true to the traditions, while adding new and exciting components. The event was previously held in Milwaukee (Milwaukee Pugfest) for 15 consecutive years before moving to Kentucky. Over 3,200 people and 2,000 Pugs attended the event each year. Bluegrass Pugfest, Inc. is a Kentucky non-profit corporation with Federal tax exempt status under Sec. 501(c)(3) (pending application approval) of the Internal Revenue code and also has Kentucky sales tax exemption status.
The event will provide fun and entertainment for the attendees while protecting and advancing the interest of Pug dogs by encouraging responsible Pug ownership. The event shall also raise awareness of the plight of Pugs used solely as breeding stock without concern for their welfare and assist in efforts furthering the prevention of cruelty to animals and humane education.
Event Details
The 1st Annual Bluegrass Pugfest*
*Previously Milwaukee Pugfest – Celebrated in Milwaukee, WI for 15 consecutive years.
TWO DAY EVENT!
When
Saturday, May 15, 2021 from 10am to 4pm
Sunday, May 16, 2021 from 10am to 4pm
Where
Kentucky Exposition Center – West Hall
937 Phillips Lane, Louisville, KY 40209
Get Directions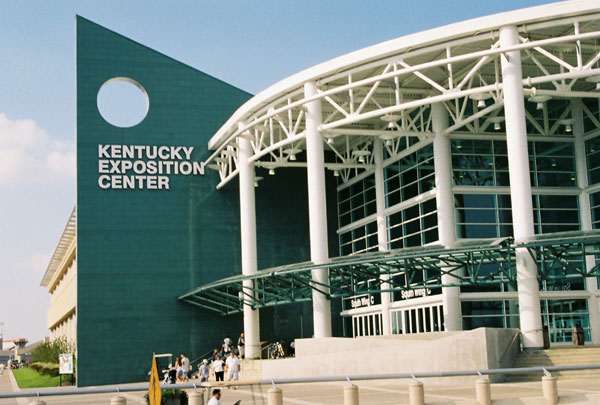 Kentucky Exposition Center sits adjacent to the Louisville International Airport and Interstate 65 and is surrounded by many hotels for accommodations to fit any budget. See official hotel information below.
Also on the grounds of the Exposition Center – just outside the doors of the Bluegrass Pugfest is Kentucky Kingdom Amusement Park and Hurricane Bay Water Park . The riverfront city of Louisville offers much to do from world-class museums, parks and restaurants to exploring the Bourbon Trail. It is easy to turn your trip into a full-scale vacation! Learn more about What to do in Louisville.
While subject to change, advance parking is $8 and parking paid at the gate is $10. Click here to purchase advanced parking.
Admission tickets to the event will be available to pre-purchase or purchase at the door. Ticket information will be posted as the event draws nearer.
Friendly "Smoochie-Faced" breeds such as Boston Terriers, Shih-Tzu's, French Bulldogs, etc. are invited. Non "Smoochie-Faced" canine family members can come as well – as long as they are friendly, socialized, and well-behaved.
Pugfest is your chance to be surrounded by Pugs! Historically, the original event (Milwaukee Pug Fest, held for 15 consecutive years in Milwaukee, WI) had attendance of over 3,000 people and 2,000 Pugs!
Doors open at 9:45am and the first 100 families EACH DAY receive a "goodie bag" filled with various merchandise provided by various manufacturers.
Services onsite include pet photography, nail trimming, and an animal communicator.
There will be over 40,000 square feet of activities, contests, silent auctions, merchandise, rescue organizations, vendors, the famous "Pugfest Store", and FUN!
All Pets must be up-to-date on vaccinations.
No selling or advertising of dogs – violators will be banned from the event.
All dogs must be on a FIXED-LENGTH LEASH – NO "FLEXI-LEASHES" Allowed.
No Aggressive Dogs Allowed.
Attendees expressly release Kentucky Exposition Center and Bluegrass Pugfest, Inc. and its Board of Directors and Volunteers from any liability related to the event, incidents, or injuries.
Attendees agree to adhere to the rules of Bluegrass Pugfest, Inc. and those of Kentucky Exposition Center, and to adhere to the laws of the Commonwealth of Kentucky.
Hyatt Place Louisville East
701 South Hurstbourne Parkway
Louisville, KY 40222
502-426-0119
Guest Rooms include: The Hyatt Grand Bed / Work Desk / Wet Bar with Sink & Mini Fridge / New! HDTV / Pay Per View Movies / "Cozy Corner" living area that offers a queen size pull out bed.
Make your reservations as soon as possible to ensure availability, but no later than 4/23/2021.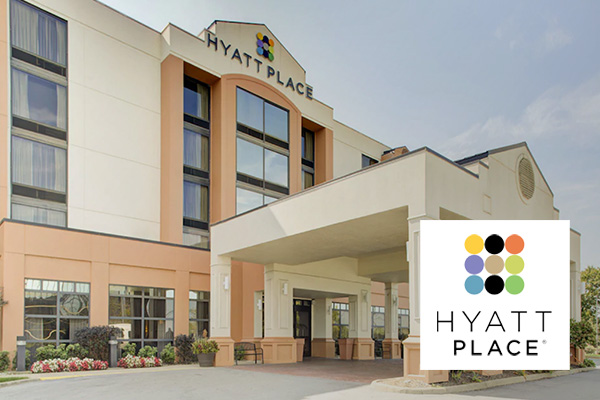 Special Pug Fest Rate: $105 Per Night, waived pet fee (up to two dogs)*, free full breakfast buffet, WiFi, free parking, and Shuttle Service within 3 miles of the hotel.
*Please note that if you have more than two dogs or are staying longer than our two contracted nights and will have dogs, the hotel must charge a $50 one-time pet fee (normally $75).
For reservations go to the following link:  https://www.hyatt.com/en-US/hotel/kentucky/hyatt-place-louisville-east/sdfze?corp_id=g-BGPF or Call Hyatt toll free at: 1-888-492-8847.
Group Name: Bluegrass Pugfest, Group Code: BGPF.
Dates available online: May 13, 14th, 15th, and 16th**.
**After making your reservation for the dates above, if you need additional nights added to your stay, please contact Katie Sebastian at Katie.Sebastian@Hyatt.com.
***The hotel is near many restaurants such as Bonefish Grill, Carrabba's, Brick House Tavern and Tap, Which Wich, Mimi's Café, Bearno's Pizza, Jason's Deli, Chili's, Momma's BBQ, City BBQ, Chipotle, Panera Bread, Olive Garden, Noodles and Company, Buca di Beppo, BoomBozz Craft Pizza and Taphouse, etc.
****The hotel is approximately 13 miles from the event site, but the location near Interstate 64 makes the commute simple.
Crowne Plaza Louisville Airport and Expo Center
830 Phillips Lane
Louisville, KY 40209
502-367-2251
Make your reservations as soon as possible, but no later than 4/14/2021.
Special room rate: $129 per night with a one-time $50 pet fee for duration of stay (maximum 2 dogs per room, up to 50 pounds each). Free parking to hotel guests. Large, open lot with room for large vehicles/trailers.
Dates available: May 13, 14, 15, 16, 17
Use the following website to make reservations:  https://book.passkey.com/go/Pugfest
The phone number for making reservations is 800-626-2708.
*Within an easy walk of the event venue, or take the free shuttle anywhere within a 3-mile radius (including the Louisville International Airport and Kentucky Exposition Center).
**Dining on-site or many restaurant offerings in nearby Downtown Louisville.
2021 Event Activities (subject to change)
Costume Contests
Always a popular event! There are three categories for our costume contest: "Hand-crafted", "Ready-made" and "Strollers & Floats". To enter, sign up at the Contest Signup Table located across from the "Pug Fest Event Store".
Pug Races (#1 Most Popular Event)
There will be prize and medals awarded to the top three winners and an incredibly entertaining time in the process!
Custard Eating Contest
Does your Pug have what it takes to eat a cup of custard? This contest is open to fifty (50) pugs on a first come… first served basis each day. To enter, sign up at the Contest Signup Table located across from the "Pug Fest Event Store".
Talent Contests
For this contest show us your pug's best comedy or talent routine- this could include dancing, spinning, singing and acting a fool. Creativity a bonus! Your Pug's routine should elicit laughs and smiles from the audience. Good Luck!
"Pawprint Memories"
Looking for a memory of your pug? For $10.00 we will provide you with a 8 x 10 artist canvas and multi-color washable paints to make a masterpiece of your pugs paw prints. We will have volunteers assisting you with this activity to make a lasting memory. We will spray a protective coating over the art work when it has dried. Look for "PawPrint Memories near the silent auction table.
KING and QUEEN of Bluegrass Pugfest 2021

Many Other Activities to Keep You and Your Family Entertained!
More Details coming soon.

Contact us at bluegrasspugfest@gmail.com
NOTE: Bluegrass Pugfest, Inc. reserves the right to determine how the contest winners will be featured.