The Mission of Bluegrass Pug Fest, Inc. is to organize and execute an annual event in celebration of the Pug dog breed, the proceeds of which will be used to ensure the future of the event and support participating 501(c)(3) Pug rescue organizations and Bluegrass Pug Fest, Inc. in their efforts to better the lives of surrendered, abandoned, sick, neglected, injured or abused Pug dogs by obtaining necessary medical treatment for them and assisting in their rescue and re-homing.
About Bluegrass Pugfest Inc.
Founded in 2020, Bluegrass Pugfest, Inc. is an all-volunteer non-profit corporation organized under the laws of the Commonwealth of Kentucky. Bluegrass Pugfest, Inc. was formed when Milwaukee Pugfest (an event that was held for 15 consecutive years in Milwaukee, Wisconsin) moved south with its founders, Rick and Debbie Kopaczewski, who moved south to retire. Rick and Debbie remain a part of the organization but hope to pass a majority of the responsibility to the Board of Directors of Bluegrass Pugfest, Inc. This corporation is organized exclusively for charitable and educational purposes, including, but not limited to, fund-raising and the making of distributions to Pug rescue organizations that qualify as exempt under Section 501(c)(3) of the Internal Revenue code, or the corresponding section of any future tax code.
Board of Directors / Coordinators
Paul Gilles
President / Acting Treasurer
Paul lives in Louisville Kentucky with his rescued Pug, Henry and a foster Pug or two.  Over the years, Paul has contributed many volunteer hours to animal rescue organizations, but Pugs are his passion!  Paul's background includes current and previous work with other non-profit organizations, a career with AT&T in the finance field, an undergraduate degree from Hanover College and Indiana Tech, and a Master's degree (MBA) from Indiana University.  Paul is a founding member of Bluegrass Pugfest, Inc.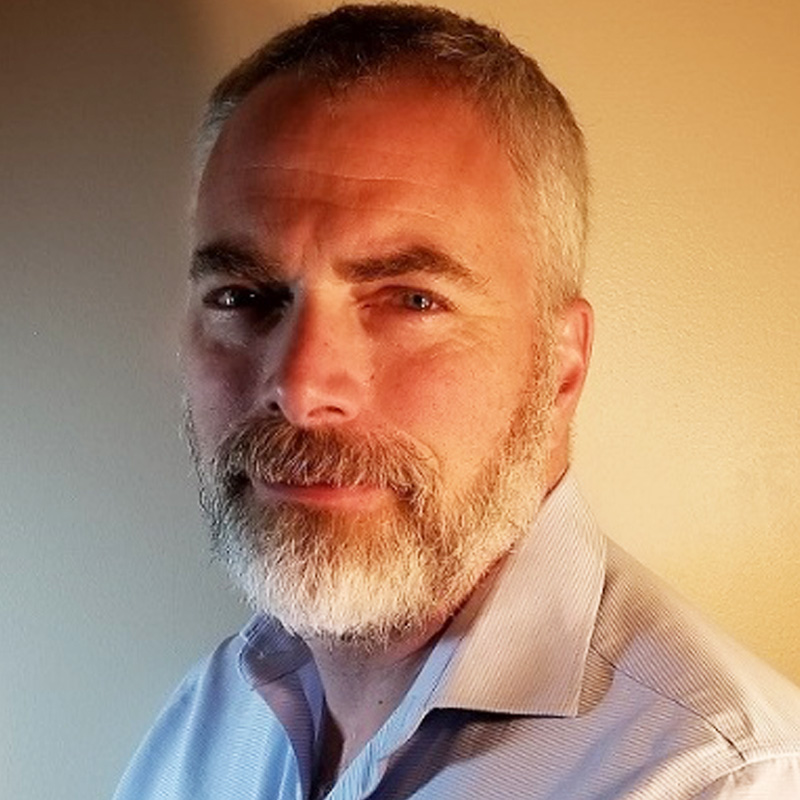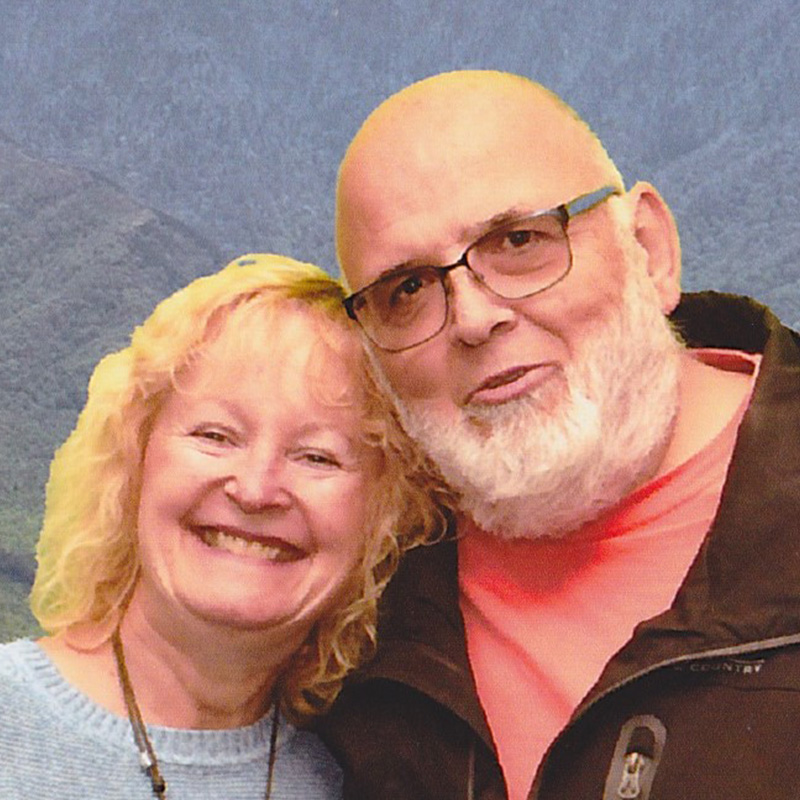 Rick Kopaczewski
Vice-President
Debbie Kopaczewski
Board Member / Donations
Debbie and Rick currently reside in South Milwaukee, WI but will soon call Tennessee their new home. They have been involved with various non-profit organizations throughout their lives. They started Milwaukee Pug Fest and are founding members of Pug Hugs Pug Rescue serving Wisconsin, Upper Peninsula of Michigan and northern Illinois. They have two grown married daughters, Kimberly and Karisa. They currently have two pugs, Archie and Reggie. Debbie is a medical coder for Froedtert Hospital and Medical College of Wisconsin and Rick is the Manager of Procurement for Goodwill Industries of Southeastern Wisconsin. He currently is the Vice-President of the River Crest Owners Association in Tennessee.
Sandy Ferguson
Board Member
Sandy and her 5 rescued Pugs live in Lexington, KY. Sandy has been part of Pug rescue organizations for many years and loves anything (and everything) Pug related! Sandy works full-time for Bluegrass Care Navigators (formerly Hospice of the Bluegrass) as a physician billing specialist for Palliative care. Sandy is a founding member of Bluegrass Pugfest, Inc.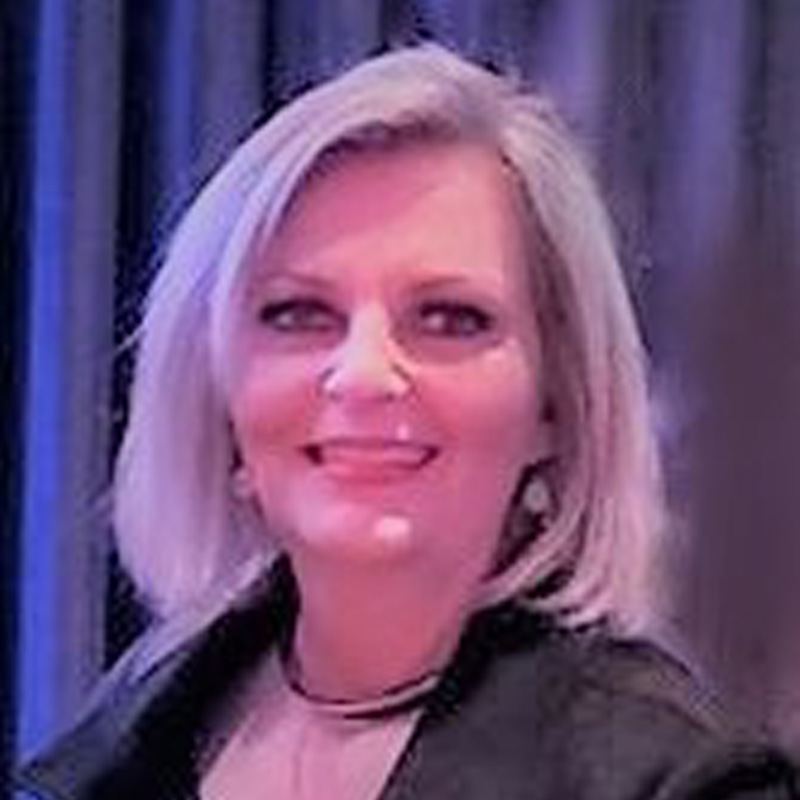 Pawel Lorkiewicz
Social Media Coordinator
While Pawel is secretly a Black Labrador lover, he can't resist Pugs either!  For that matter, he can't resist pretty much any dog.  Pawel spends much of his free time keeping track of our Facebook page.
History of Milwaukee Pug Fest
Milwaukee Pug Fest was started in 2004 to help a local Pug Rescue who's funds were depleted and could not afford further veterinary bills. The first Pug Fest was held outdoors at a local YMCA's fenced in outdoor yard. The YMCA youth group cooked hot dogs and hamburgers and sold beverages outside under a canopy. After placing hand-drawn flyers in pet supply stores within the Milwaukee area, we planned on an attendance of around 150 people at best. We had two vendors wanting to sell their pug products. We planned on two contests, talent and costume contest, and had a "Pug Pen" for the pugs to interact.
The day of the event was a sunny day, but not real hot, as our Wisconsin weather tends to be cooler. We had volunteers from the Pug Rescue that we were helping to raise funds for, they were selling the 20 t-shirts we had made up for sale and working the admission booth. We thought we were ready for the event – the volunteer group indicated they purchased a few dozen of hamburgers and hot dogs, along with refreshments and snacks. Just prior to the opening of the event, droves of Pug owners were entering the parking lot and filled the lot plus parking up and down the local streets. We ran out of the first shirts within an hour of opening and sold out on all the pug merchandise that we had purchased. The attendance exceeded 600 humans and 235 Pugs!
Due to unpredictable weather, our second year we moved the venue to the Oak Creek American Legion Post grounds where the parking lot was huge, and the facility provided limited space indoors. The facility had an open field between the parking lot and the facility, so volunteers were enlisted to put up approximately 400 feet of snow fence to funnel the attendees to the admission gate. The Legion Post Women's Auxiliary prepared and sold food and the men sold beverages. The weather again cooperated with us and we had an attendance of over 1,200 humans and 612 Pugs attending!
After our first two years, we knew that we had to find a new facility big enough to handle the increases in attendance and an increase of vendors. The Pug Rescue that we were helping had very limited volunteers, so we formed a Board, filed for our 501(c)3 status, and all the proceeds from the event would be distributed to any Pug Rescue needing financial assistance. We found that the Milwaukee County Parks Department had a Sports Complex in nearby Franklin, Wisconsin that was 55,000 square feet of inside space that was available for different types of shows. We inquired with the Complex Director and was told that they never had a dog event at the Complex and that it would take the Director of Parks to approve our request. We were lucky that the Parks Director was a rescue dog owner and saw the benefit of helping Rescues. In fact, our very first time there, she and all her management staff attended and provided help by volunteering in any capacity. Our third year again provided an increase in attendance and we started to receive media attention.
Our attendance every year has increased, providing funds to the attending Pug Rescues throughout the United States that come. We have had people attend from as far away as Australia and Canada. A local TV Station had a "A-List" contest for festivals and events and for two years straight we were voted the "#1 Festival" to attend, with following years placing either 2nd or 3rd out of almost 30 local events, including the popular "Summerfest" event that draws over 1 million people in attendance.
Thanks to social media, the event is now drawing close to 4,000 humans in attendance with over 2,100 Pugs and Pug mixes from all over North America with approximately 85 vendors providing pet photography, nail trimming, animal communication and pet wear and products.
In 2019, we celebrated our "15th Anniversary" and made the event a "two day" event which was well received by our vendors and attendees. Over the years we have filled the pet friendly hotel in which attendees start arriving 4 days prior to the event to meet up with friends they have made at prior Pug Fest's. We incorporated a "Pug Bus Tour" of Milwaukee on early Saturday mornings in which stops were made at a local Harley-Davidson dealership, a tour of Milwaukee, with a stop at the "Fonzie" statue on the Riverwalk for the annual group picture, followed by lunch at a dog-friendly food location.
We look forward to many more Pugfests! We hope its move to Louisville will propel the event and attendance to even-greater numbers so we can help even more Pug Rescue groups in need. Thank you to all of the sponsors, volunteers, supporters, rescues, vendors, and attendees over the years that have helped us make the event what it is today.
Rick, Debbie, and the entire Milwaukee Pug Fest Crew
Mailing Address:
9113 Collingwood Road,
Louisville, KY 40299